Collision / Body Shop in Grand Island, NE
At the Collision Center and Body Shop at Anderson Ford of Grand Island, our team of specialists will ensure your car is taken care of from start to finish. Whether you were in a bad accident, or have minor hail damage or paint chips, our body shop team in Grand Island will make sure that your vehicle is repaired to your full satisfaction. We'll take the worry out of the collision repair process, and get you back behind the wheel of your freshly remastered vehicle in no time.
A reliable body shop and collision repair facility should be clean, safe and stocked with quality equipment. The Anderson Body Shop boasts state of the art machinery and a trusted staff of experts. Our history of precision and quality care are a testament to our staff's experience and devotion to our customers. We have all the equipment and knowledge to repair and restore almost any type of body damage, while giving honest advice and service throughout the process.
Our Body Shop services include:
Our skilled ASE technicians have a wealth of experience that makes the Anderson Auto Group's Body Shops your best decision after a collision. If you're in need of body shop services and collision repair, we are here to help! Feel free to contact us today, or book your appointment online at your convenience. We look forward to working with you soon!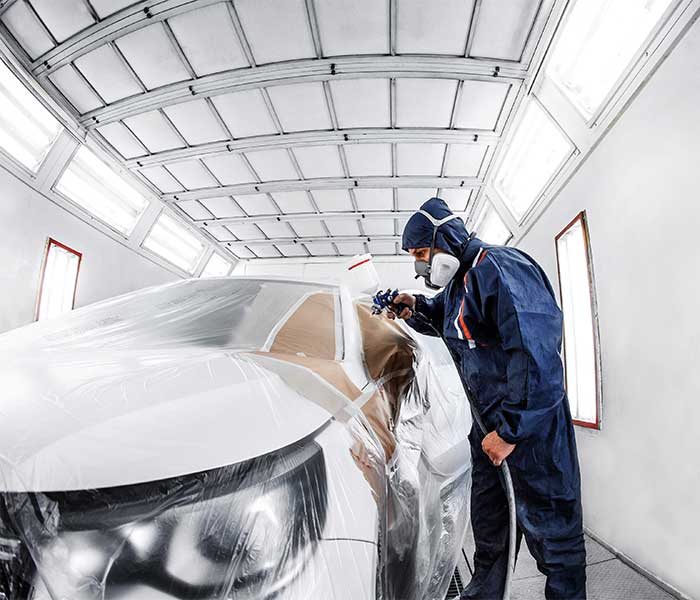 Contact Anderson Ford Body Shop (308) 389-7822
Body Shop in Grand Island, NE Services